Otra semana más os mandamos las noticias más destacadas de la semana. ¡Disfrutadlas!
*NOTICIAS EN GENERAL*
- Fallece la cantante Jenni Rivera en una accidente de avión. La ABC tenía en desarrollo una
comedia,
con nombre de la cantante. Nuestro más sincero pésame a la familia.
+
- Hombre dispara a su novia tras discutir sobre el argumento de la serie "The Walking Dead". Parece ser que el hombre era muy fan de la serie de la AMC, y creía que lo de estar en coma y aparecer en un mundo lleno de zombies podría ocurrir en la realidad, al contrario que su novia que encontraba la idea ridícula. Y vosotros que opinais ¿puede "The Walking Dead" convertirse en realidad?
+
- Linda Wallen, co-creadora de "Nurse Jackie", pasa a ser la showrunner de "Up All Night" en la NBC. El puesto o ha dejado vacante Tucker Cawley, que prefiere irse de paseo con la Fox en "The Mindy Project"
+
- Fox pone en marcha dos pilotos en produción, la comedia "I Suck At Girls" y el drama "Rake" basada en una serie Australiana
. +
- ABC, compra, por ahora 13 episodios de una nueva serie sobre misterios paranormales llamada "Weird Desk" destinada a ocupar la parrilla veraniega de la cadena. ¿Tendremos un nuevo X-Files a la vista?
+
- Y otra cadena más que se une a los anuncios de las nuevas producciones. La AMC pone a punto una nueva comedia "We Hate Paul Revere" ¿Cuántas de estas comedias sobrevivirá más de una temporada?
+
- "Tyrant", nuevo drama para FX, de los actuales productores ejecutivos de Homeland. La cadena ha decidido seguir adelante con el proyecto desde que llegaron a sus manos el guión. Contará la historia de una modesta familia americana en pleno Oriente Medio.
+
- CBS le encarga a Chuck Lorre un piloto para una nueva sitcom. "Mom" se centrará en la vida de una madre soltera que tras solucionar sus problemas con el alcohol, intentará volver a poner orden en su vida. No sabemos mucho del proyecto, pero llevando el sello de Chuck Lorre seguro que dará mucho que hablar en los Upfronts de esta temporada. +
- Ya tenemos a los nominados de los sindicatos de los guionistas
Writers Guild Awards
. "Modern Family" y "Breaking Bad" parten como favoritas para llevarse más de un premio. Los WGA se entregarán el 17 de Febrero.
+
-
El
American Film Institute
ha elegido los 10 mejores programas del año. Por orden alfabético, son los siguientes:
AMERICAN HORROR STORY
BREAKING BAD
GAME CHANGE
GAME OF THRONES
GIRLS
HOMELAND
LOUIE
MAD MEN
MODERN FAMILY
THE WALKING DEAD
*RENOVACIONES/CANCELACIONES*
- "Kings of Van Nuys" de la ABC, se cancela después de grabar un segundo piloto. La que iba a ser la nueva comedia de John Leguizamo basada en una serie británica no seguirá adelante.
+
A cambio el actor se pasa a otra comedia en la misma cadena basada en su vida
+
- Jason Seagel no está por la labor de renovar para una nueva temporada de "How I Met Your Mother" y los productores no quieren una novena temporada sin todos los protagonistas. Todo apunta a que la temporada 8 de la célebre comedia de la CBS sea el final de la serie.
+
*INCORPORACIONES//APARICIONES RÁPIDAS*
- Gina Torres ("Suits") va a darse un paso por Castle, reuniéndose de nuevo con Nathan Fillion después de Firefly.
+
- Oliver Kieran-Jones, se une a los cánticos y bailes de "Glee" como líder del Glee Club de NYADA y posible futuro pretendiente de Kurt. Drama a la vista.
+
- Volveremos a ver reunidos a Kelly y Ryan. B.J. Novak estará en unos cuantos episodios de "The Mindy Project" ¿protagonizarán el mismo tipo de historia pasional que en "The Office"?
+
- Gillian Anderson vuelve a la televisión. La actriz, recordada por todos como la agente Scully de "Expediente X", participará en un nuevo thriller que prepara la NBC sobre Hannibal Lecter, donde interpretará a la terapeuta del doctor Lecter dentro de un arco argumental de varios episodios. +
- Con la cancelación de "Last Resort" Robert Patrick pasa a ser actor regular en "True Blood". Tendremos al padre de Alcide aullando a la luna toda la temporada
.
+
*TRAILERS,TEASERS Y VIDEOS VARIOS*
- "Master of Sex" y "Ray Donovan" trailers. Showtime 2013.
+
- Banshee trailer de la nueva serie de Allan Ball. 11 de Enero en Cinemax
+
- Dr. Who especial Navidad "The Snowman" - BBC América.
*ÚLTIMA HORA*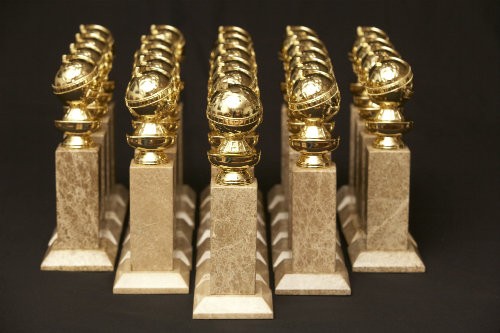 - Ya tenemos nominados para los Globos de Oro. Haremos una entrada especial en el blog próximamente con nuestras opiniones y opciones. Mientras tanto destacamos que con la ausencia de Mad Men en Mejor Serie Drama, The Newroom ha ganado enteros para poder rascar el premio con permiso de las grandes Homeland y Breaking Bad y dejan fuera a Juego de Tronos en todas las categorías. Además como novedad las chicas de Nashville están nominadas. Lo dicho atentos al blog para el especial de los premios, mientras os dejamos los nominados.
News by
@telecokiller
y
@uxama